Orca Gatehouse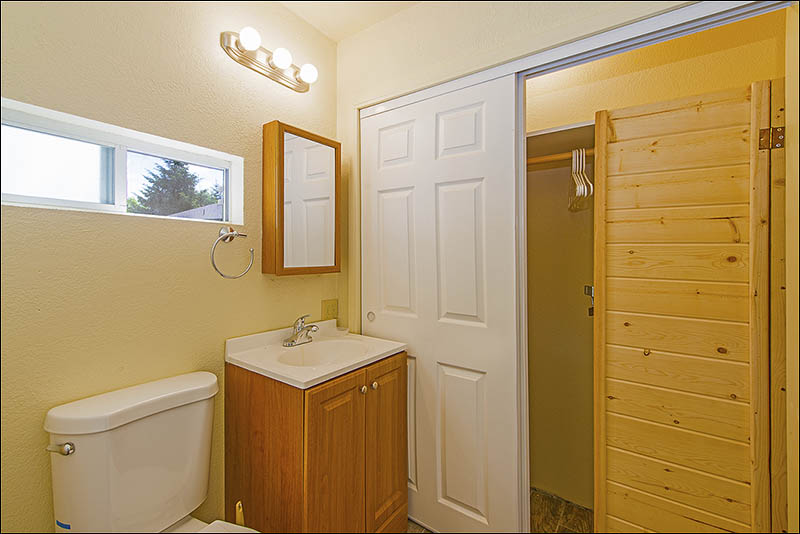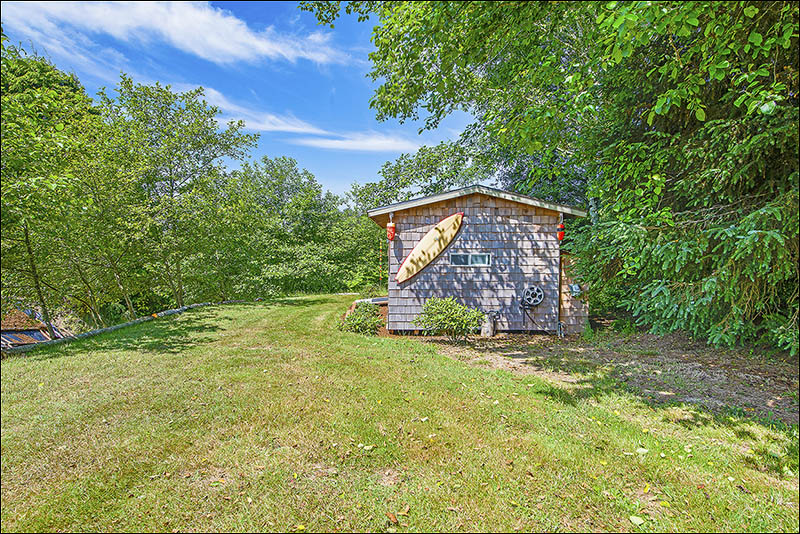 Orca Gatehouse
Find your perfect weekend retreat to the sea behind the gates of Orca Gatehouse! Excellent for couples seeking to escape the hustle of modern life, you'll find your perfect Launchpad to the Washington Coast and Olympic Peninsula.
More About Orca Gatehouse
Orca Gatehouse is one of our coziest couples retreats. Featuring simple but comfortable amenities, it's ideal as a base camp from which to explore the region. A luxurious queen bed takes up most of the single bedroom and is adjacent to the bright and clean bathroom and its single shower.
The rest of the home is comprised of single tiled living space with a simple kitchenette including a refrigerator, toaster oven, and microwave. Cook yourselves a basic meal or holiday snack between meals in the many fine restaurants of Ocean City and the surrounding area.
While you're just minutes away by car from the beach, you'll definitely want to take some time to relax in the lovely, wooded backyard of the home. Quiet evenings here are idyllic and memorable no matter where your adventures take you during the day.
About Ocean City
When booking any of our properties in Ocean City, you are just miles away from endless options for seaside activities. When bringing your friends or family along, we're sure that each and every one of you will find an adventure worth diving into.
Visiting during the warm weather? Get ready for the best time of the year to visit us. Ocean City is also a great spot for bird watching. The Pacific Northwest offers great spots for bird watchers.
Ocean Shores is also just a short drive away. Here you can rent a moped or bike and take a ride into town, where you'll find the main drag. Here you'll find locally hand-crafted meals served in the town's restaurants as well as boutiques filled with souvenirs to take home!
The warmer days also mean horseback riding along the beach or whale watching tours, all within a short distance of all of our units.
Want to head to the beach during winter too? That's not a problem! The views are just as beautiful, and it's still a great getaway from your everyday life. The main drag is still just as active with bowling alleys, shops and galleries to keep you busy.
The By The Sea, By The Sea Promise
By The Sea, By The Sea is the only full-stack vacation rental management company in the area. We vow to make booking with us simple and exciting. While others know their way around it, we know that booking a rental property home for your vacation can be unfamiliar territory for some. Because we know this, we ensure that each of our properties is up to high-quality standards.
We do our absolute best to provide support to our guests when booking.
We are available to assist you every day of the year if you have any questions or concerns before, during or after your visit to our home. We have onsite property management available 24/7 for anything concerning that may arise.
No Smoking
Child Friendly
Rural Area
Full Forest View
Starry Starry Nights
Family Friendly
Casino Gambling
Name: Orca Gatehouse
Status: Active
Rating:

Type: Cottage
Country: United States
State: Washington State
Destination: Ocean Shores
Location: Ocean City
Setting: Water Front Area
View: Full Forest View
Sq. Ft: 300
Floors: 1
Entrance Floor: 1
Bedrooms: 1
Beds: Q
Baths: 1
Normal Occupancy: 2
Sleeps: 2
Max Occupancy: 2
Parking: 2
Pets: None
Checkin: 05:00 pm or later
Checkout: 11:00 am or earlier
Website: ByTheSeaByTheSea.com
Manager: By the Sea Vacation Rentals
BED CODES: K=King, Q=Queen, F=Full, T=Twin, C=Futon Couch, M=Mattress, A=Air Mattress, L=Sleeper, S=Sofa, U=Trundle Bed, D=Day Bed
Find your perfect weekend retreat to the sea behind the gates of Orca Gatehouse!
Property
Hairdryer Unit
Electric Wall Heaters Unit
Two Car Parking Unit
Nightstand Unit
No Smoking Unit
Long Term Rentals Welcome Unit
Handicapped Access, None Unit
Child Friendly Unit
No Pets Allowed
Minimum Rental Age is 25 Unit
Setting
Rural Area Unit
View
Full Forest View Unit
Starry Starry Nights Unit
Kitchen
Flatware Unit
All Sundries Provided Unit
Paper Towels Unit
Plateware Unit
Refrigerator Unit
Coffeemaker Unit
Glassware Unit
Icemaker Unit
Microwave Oven Unit
Bath
Basic Soaps Unit
Toilet Paper Unit
Cleaning
Clothes Washer Unit
Cleaning at Departure Unit
Daily Cleaning Available Unit
All Linens Provided Unit
Convenience
Rustic Accomodations Unit
Family Friendly Unit
Unreliable Mobile Phone Coverage Unit
Self Service Accommodations Unit
Services
Small Plane Airport Area, 16 to 20 Miles
ATM Machine Area, 5 Miles
Banking Area, 5 Miles
Barber Shop Area, 5 Miles
Hospital Area, 16 to 20 Miles
24 Hour Assistance Telephone
Convenience Store Neighborhood, 1 Mile
Shops Area, 5 Miles
Gift Shops Area, 5 Miles
Full Service Restaurants Area, 5 Miles
Grocery Store Area, 5 Miles
Hair Salon Area, 5 Miles
Entertainment
Television Unit
Casino Gambling Area, 5 Miles
Arcade Games Area, 5 Miles
Attractions Area
Activity
Antique Stores Area, 5 Miles
Beach Combing Area, 1 Mile
Birding Area, 16 to 20 Miles
Power Boat Rentals Area, 5 Miles
Canoe Rentals Area, 5 Miles
Kayak Rentals Area, 5 Miles
Boogie Board Rentals Area, 5 Miles
Moped Rentals Area, 5 Miles
Hiking Trails Neighborhood, 1 Block
Airplane Tours Area, 16 to 20 Miles
Helicopter Tours Area, 16 to 20 Miles
Whale Watching Tours Area, 41 to 50 Miles
Shelling Area, 1 Mile
Business
Telephone Unit
No Internet at Property Unit
Sports
Horseback Riding Area, 5 Blocks
Freshwater Fishing Area, 5 Miles
Saltwater Fishing Area, 50 Miles or more
Bowling Alley Area, 5 Miles
Basketball Court Area, 5 Miles
Ocean Swimming Neighborhood, 1 Mile
River Swimming Neighborhood, 1 Mile
Attraction
Tavern Area, 5 Miles
The Gorge Amphitheater Area, 50 Miles or more
Movie Theatre Area, 26 to 30 Miles
Wildlife Viewing Unit
Zoo Area, 50 Miles or more
Farm Stores Area, 16 to 20 Miles
Churches Area
Rain Forest Area
Scenic Driving Area
Special Events Area
Nearest
Bar Area, 5 Miles
Airport Area, 50 Miles or more
Restaurant Area, 5 Miles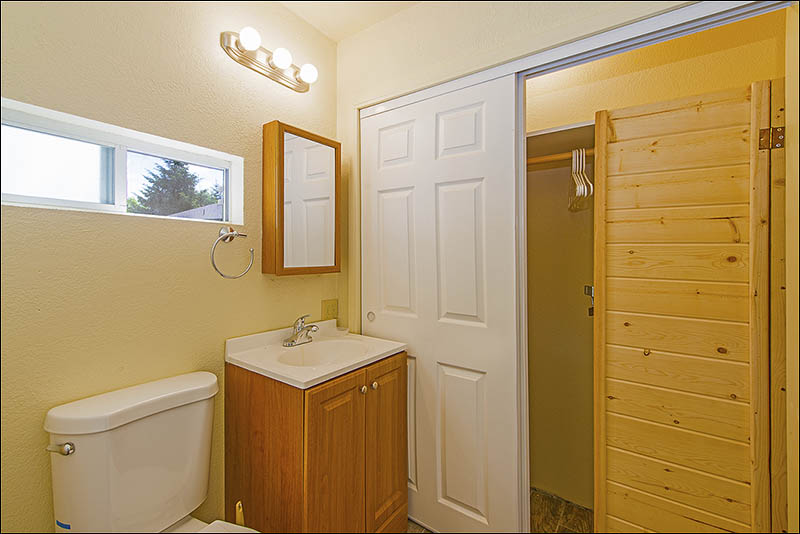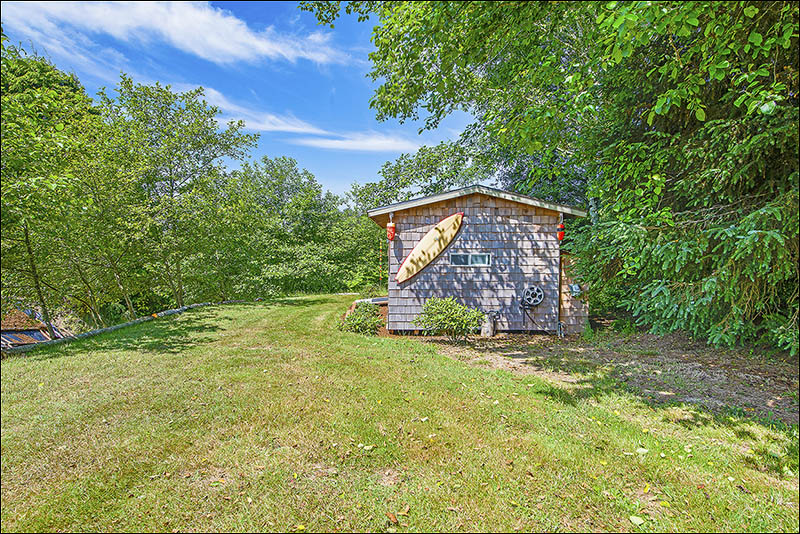 The views were amazing and the property is well maintained.
Great property with a wonderful ocean view. Our stay was very comfortable.
Rating from Richard.
Rating from Kim
Email Manager
Already a member? Click to login
Not a member? Request info below
Say you saw Orca Gatehouse Cottage (1263) on RedSkyCottage.com